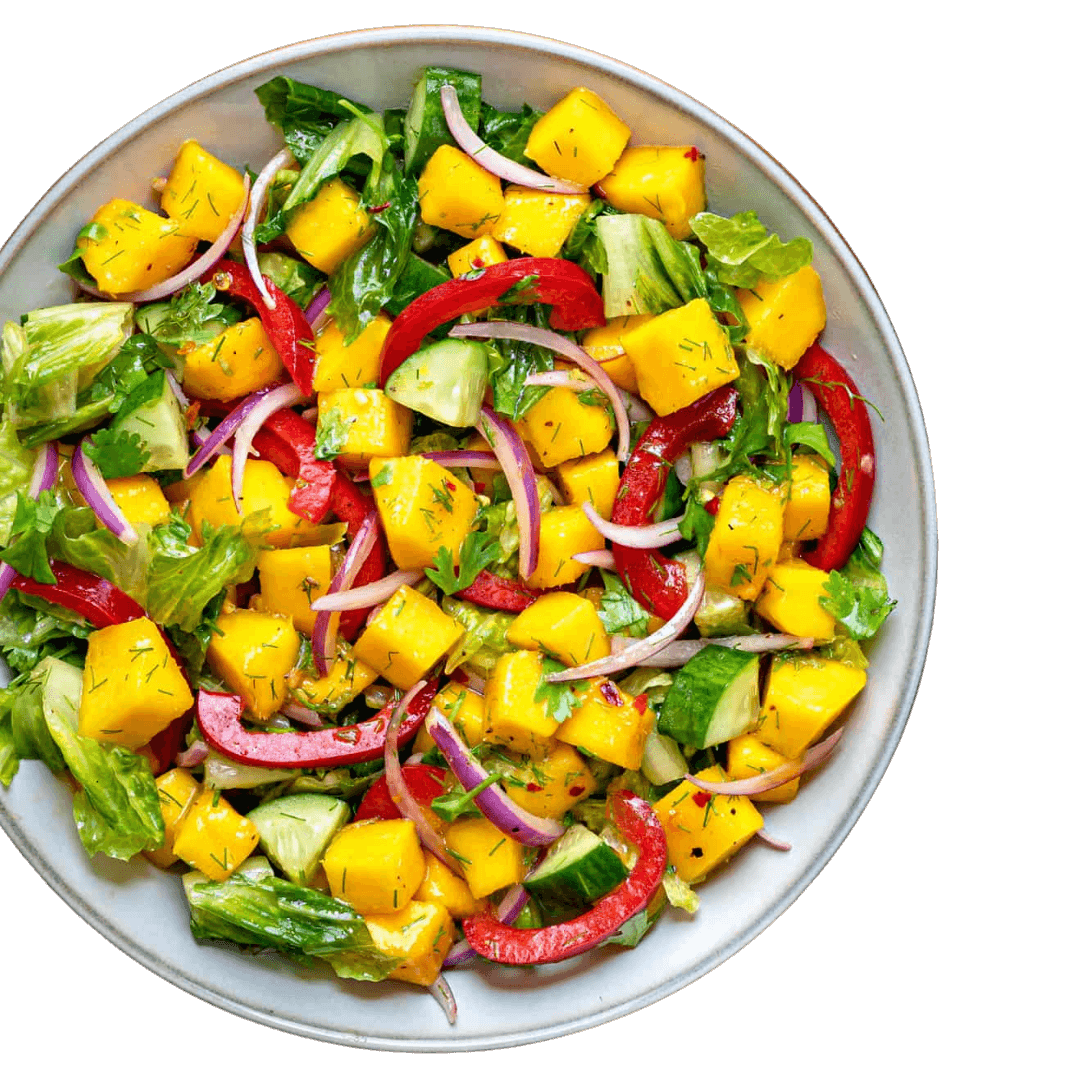 Tangy Mango Salad is a refreshing and flavourful dish that is perfect for summer. It is made with fresh mangoes, red onions, jalapeño peppers, cilantro, and a tangy lime dressing. The mangoes provide a sweet and juicy flavour, while the red onions and jalapeño peppers give it a nice spicy kick. The cilantro adds a nice herbal flavour, and the lime dressing adds a zesty and tangy flavour. This salad is full of flavour, and it is a great way to cool off during the summer months.
Serves: 4  |  Preparation & Cooking Time: 15 minutes
4 cups Red Otter Farms lettuce greens, chopped 2 mangoes
Diced 1/2 cup red onion
Thinly sliced 1 cucumber
Diced 1 red bell pepper
Thinly sliced 1/4 cup cilantro chopped for dressing
3 tablespoons lime juice
1 tablespoon red wine vinegar
1/2 tablespoon maple syrup
Salt and pepper to taste
4 tablespoons olive oil
Step 1:
In a small bowl, whisk together all the ingredients for the dressing and let it rest for 10 minutes. Refrigerate till you are ready to serve the salad
Step2:
In a large salad bowl, combine all the other ingredients and mix well
Step3:
Pour the dressing over the salad and toss to combine well and "Serve"
Tip: You can also use honey mustard dressing with this salad.