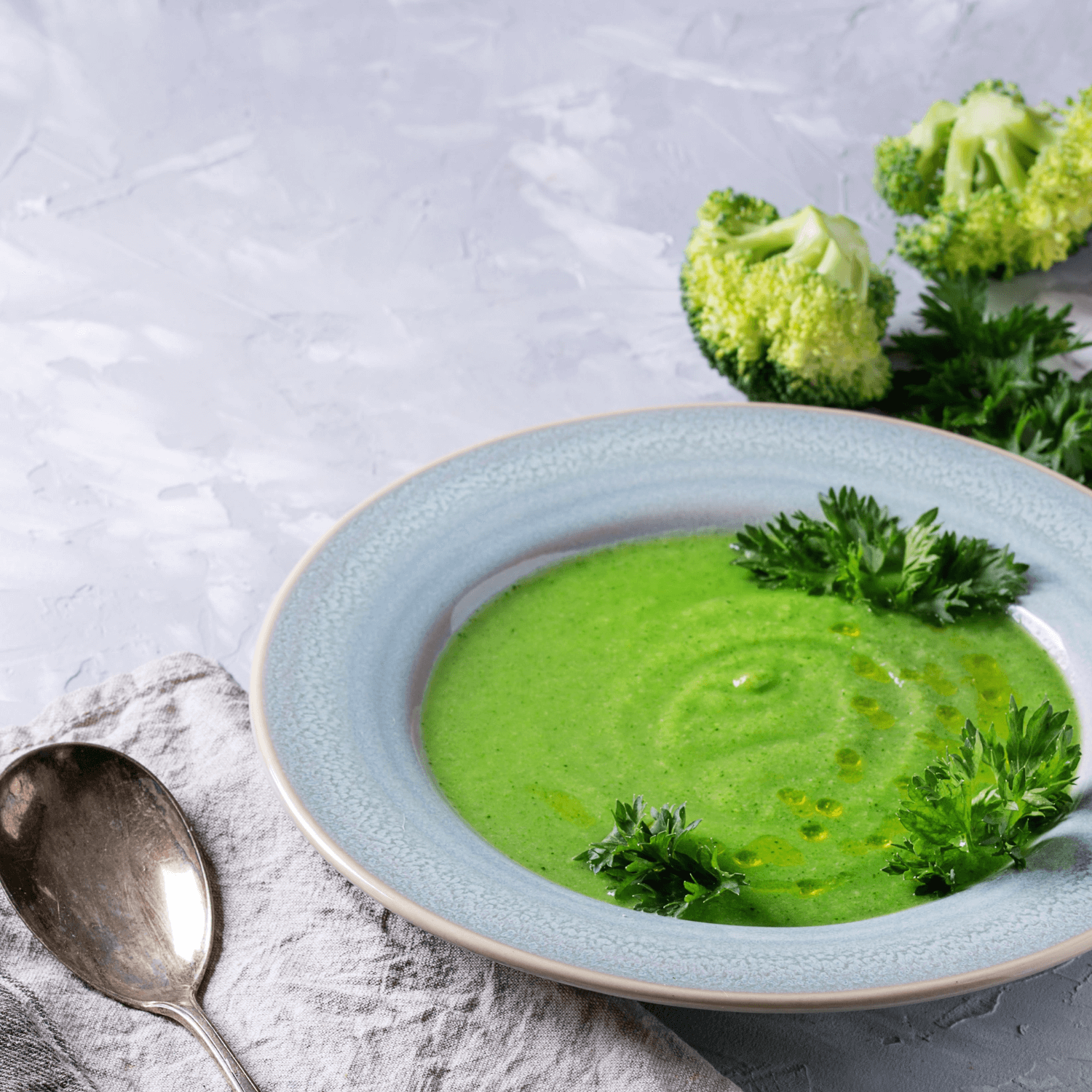 Rocket & Broccoli Soup is a flavourful and nutritious soup that is perfect for any meal. It is made with fresh rocket, broccoli, garlic, onion, and a variety of herbs and spices. The rocket provides a peppery and nutty flavour, while the broccoli adds a mild and sweet taste. This soup is a great way to get a boost of vitamins and minerals, and is perfect for a light lunch or dinner. The garlic and onion add a unique and flavourful combination, and the herbs and spices provide a rich and flavourful taste.
Serves: 2  |  Preparation & Cooking Time: 25 minutes
Red Otter Farms Zesty Rocket

250 grams Broccoli, chopped

1 small size Onion, diced

1 Garlic clove, crushed

4 cups vegetable stock

25 g Parmesan cheese

1 tablespoon Olive oil

1 knob of butter

Salt & pepper, to taste
Step 1:
On medium heat, fry onion in butter & onion, about 2-3 minutes. Add garlic and cook for 1-2 minutes
Step 2:
Add broccoli to the onion mix and cook for 2-3 minutes. Add the vegetable stock and cook for 10 minutes until the broccoli is softened. Sprinkle salt & pepper
Step 3:
Add rocket, parmesan & butter, and blend until smooth.
Heat it a little and serve