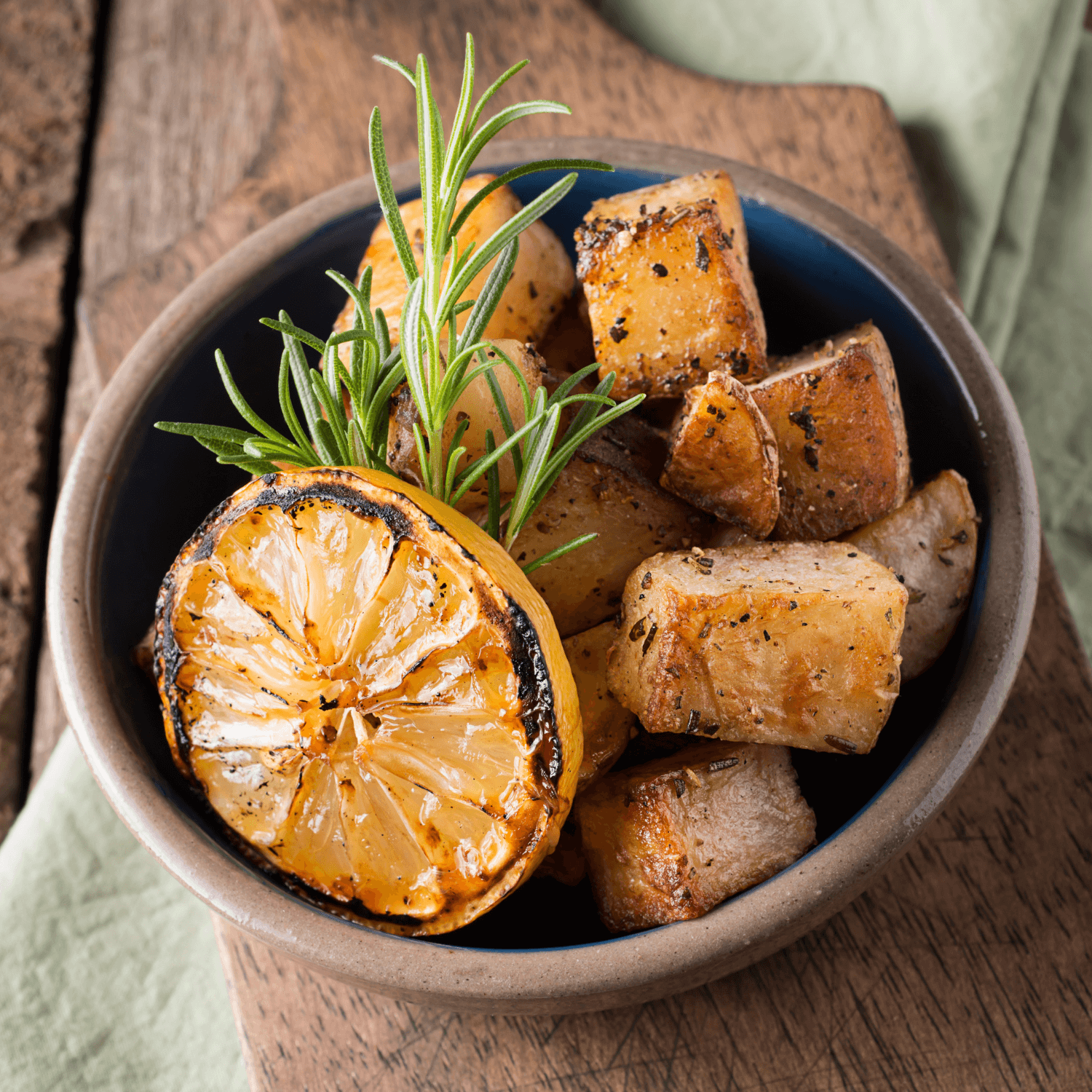 Lemon Rosemary Roasted Potatoes
Lemon Rosemary Roasted Potatoes is a delicious and healthy side dish. It is made with potatoes, olive oil, lemon juice, rosemary, garlic, and salt. This dish is a great accompaniment to any meal, and is packed with nutrients such as iron, vitamin C, and antioxidants.
Serves: 4  |  Preparation & Cooking Time: 30 minutes
2 sprigs of Red Otter Farms Rosemary

500 gm Baby Potatoes

3 Garlic cloves, minced

Zest of 1 Lemon

Juice of 1 Lemon

2 tablespoon Olive oil

2 tablespoon unsalted butter

Salt & pepper, to taste
Step 1:
Preheat the oven to 400 degrees F. Lightly oil the baking sheet
Step 2:
Season the potatoes with garlic, rosemary, olive oil, lemon juice, salt & pepper. Place the potatoes on the baking sheet, and bake for 25-30 minutes or until golden brown & crisp. Stir in butter until melted, about 1 minute.
Step 3:
Serve immediately, garnished with lemon zest and rosemary.