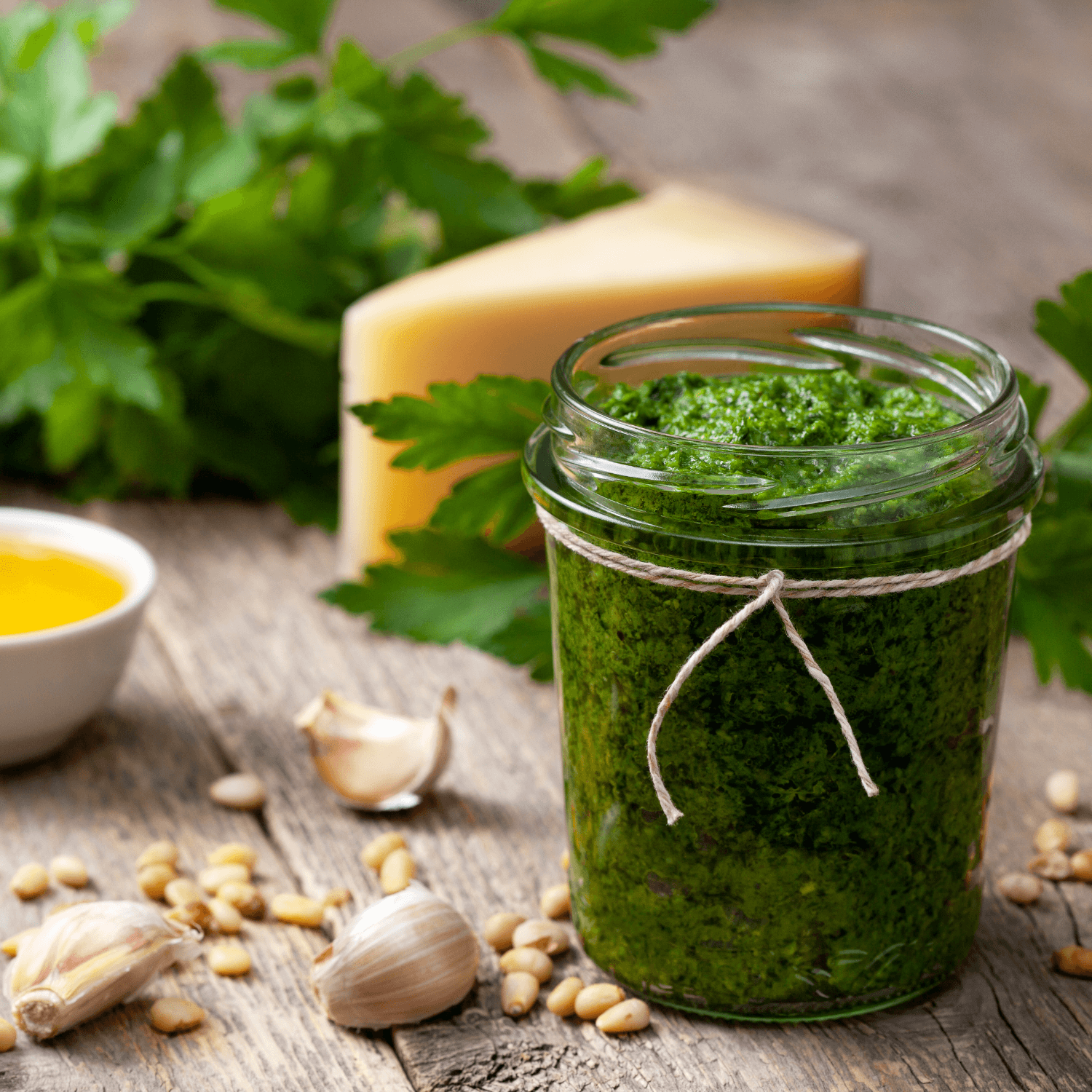 Grilled Goat Cheese with Parsley Pesto
Grilled goat cheese with parsley pesto is a great vegetarian dish. The star of the dish is the goat cheese, which is lightly grilled and served with a creamy parsley pesto. To make the pesto, combine parsley, olive oil, garlic, lemon juice, and salt in a food processor and blend until smooth. Spread the pesto over the goat cheese and garnish with more parsley and a squeeze of lemon juice. Serve the cheese on a toasted baguette or crackers.
Serves: 2  |  Preparation & Cooking Time: 20 minutes
Red Otter Farms Spicy Salad Blend

2 cups Chickpea, boiled

2-3 Spring Onion, finely chopped

2-3 tablespoon Mayonnaise

1 tablespoon Lemon juice

4 slices of bread, toasted

Handful of basil leaves, chopped

1 small Cucumber, sliced

Salt & pepper, to taste
Step 1:
Put the walnuts, garlic & parsley in a food processor and whizz together, adding olive oil, until you have a spoonable consistency. Add lemon, salt & pepper
Step 2:
Grill the cheese slices until golden.
Step 3:
Serve the cheese with Spicy salad blend and spoon over the pesto