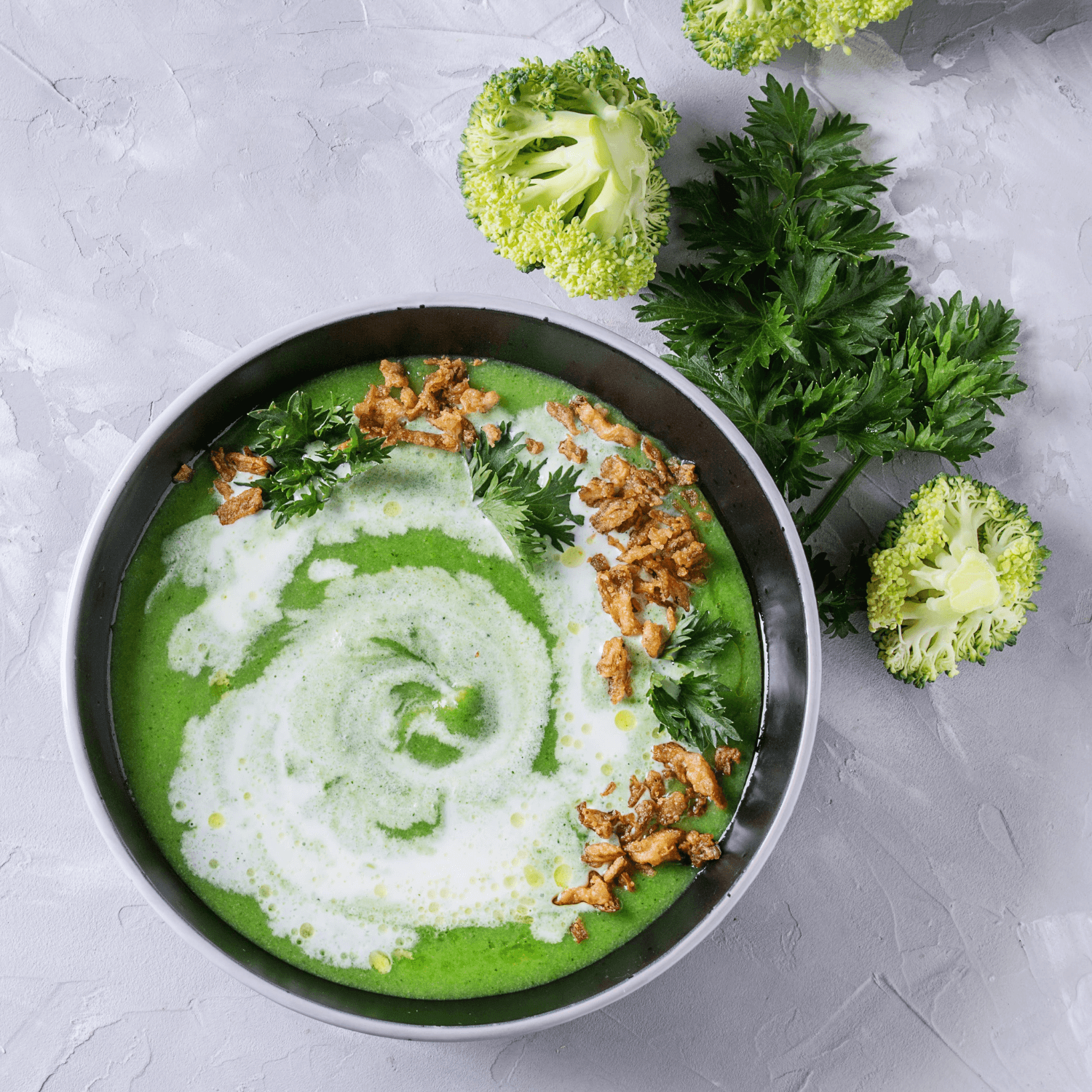 Broccoli Soup is a delicious and nutritious soup that is easy to make. It is made with fresh broccoli, carrots, onions, and garlic, and is seasoned with herbs and spices. The broccoli is packed with vitamins and minerals, while the onions and garlic add a delicious flavour. This soup is a great way to get a boost of vitamins and minerals, and is perfect for a light lunch or dinner. The herbs and spices provide a unique and flavourful combination, and the broccoli provides a creamy texture. This soup is sure to be a hit with everyone!
Serves:   |  Preparation & Cooking Time: 45 minutes
1 Broccoli head, chopped

Handful of Parsley leaves, chopped

1 cup Carrots, chopped

½ cup Onion, chopped

4 tablespoon Butter

4 tablespoon all-purpose flour

3 cups vegetable broth

2 cups Milk

2 Garlic cloves, minced

Salt & black pepper, to taste

Step 1:
In a large pan, bring water to boil. Add broccoli & carrots, boil for 2-3 minutes, until tender. Drain & set the vegetables aside.
Step 2:
Sauté onion in butter. Stir in the flour to form a paste. Gradually stir in broth & milk until smooth. Bring to boil until thickened
Step 3:
Stir in vegetables and remaining ingredients. Reduce heat, stir continuously & cook for 10-15 mins, until the vegetables are tender
Serve !
Pro Tip: For a non-veg soup, replace vegetable broth with chicken broth